I don't know about you guys, but when I was younger I used to go on every crash diet I heard of. I think the craziest one was one where you only drank milk for 2 days! I remember going a couple of days without eating as well... I'm suprised I never developed an eating disorder! I've always been tall and because of that I carried my weight well so no one could really tell but I've been overweight my whole life. Right before moving to England in 2012, I was in the biggest health kick of my life, running at least 3 miles every day, eating healthy. I lost tons of weight and felt great! Then I got married... Can you see where this is going? I gained about 30lbs! So when my mother-in-law told me about this juicing reboot thing, I was all over it! She suggested we watched a documentary called "Fat, Sick and Nearly Dead", where this guy did a juice fast for 60 days and the results were amazing!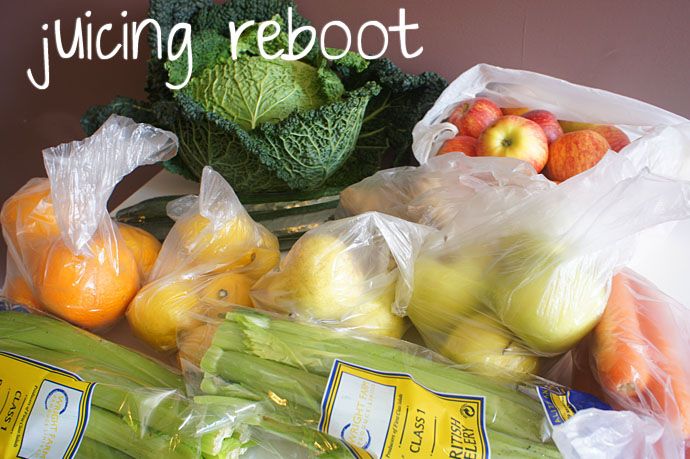 You will obviously lose a lot of weight, but this is far from being a crash diet! So, what is it? From
ReebootWithJoe.com
: "
a period of time where you commit to drinking and eating only fruit and vegetables, herbal teas, and water in order to regain or sustain your vitality, lose weight and kick-start healthy habits that recharge your body and get your diet back in alignment for optimal wellness
." And it does just that, let me tell you! The first two days are the hardest, as you're getting used to not eating solid food and, of course, to the taste of the juices. The first time I tried the green juice I just wanted to kill myself and I was SURE I wouldn't be able to do it. It was, indeed, pretty gross! Luckily though, there are many other coloured juices to choose from and some of them are quite delicious.
And to be honest, I don't know what kind of magic these juices work on your body, but after a few days you start craving even the most disgusting green juices (which of course become delicious and not gross anymore!). I think if you've been stuck in a rut of eating unhealthy things and take aways all the time (like we were!), this is the perfect way to get into the swing of healthy eating! I mean, I'm telling you from experience... In the 5 years I've known my husband, I have never seen him eating vegetables without complaining. After doing this juicing reboot for 4 days, he ate a whole bowl of chilli filled with broccolli and cauliflower and NOTHING. He said he actually quite enjoyed it! haha
The hardest part for me wasn't the hunger, as one might imagine. I didn't feel hungry at all, actually! The hard bit was no having the habit of cooking the food, putting it on a plate and using the cutlery to eat. I remember on day 1 thinking "I need to cook tea... OH WAIT!". haha But, as with all the rest, it's all a matter of getting used to! I lost 6lbs in 4 days doing this. I already gained 2 back but the habits that I'm picking up from this will make all the difference in the long run! I highly recommend this to anyone. Of course, always consult you GP before embarking in any radical diet changes! Check out
ReebotWithJoe.com
for more in depth information. x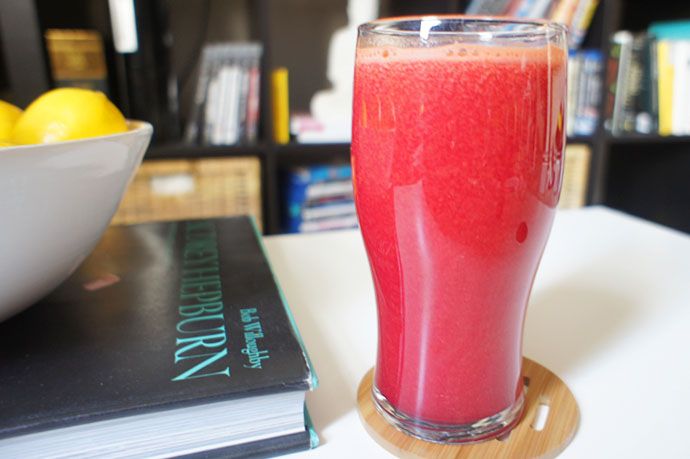 My personal favourite: 3 carrots, 2 oranges, 1 lemon and 1 beetroot!