Concealer
is probably your most versatile base product in your make up routine. It's main use is to "conceal imperfections", be it your under eye circles, acne or acne scaring or any redness you might have on your face. It's important to have two colours of concealer in your collection, since your face is not one colour all over. Also, there are areas you want to highlight with a lighter coloured concealer, but you want to use a darker colour to conceal imperfections.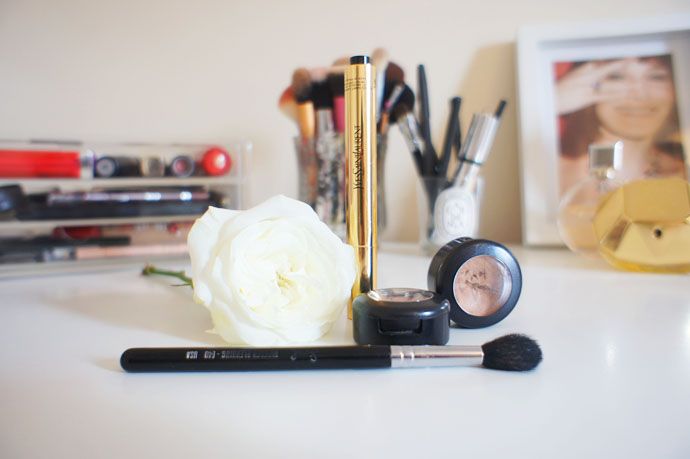 Make Up Myth #1: Always apply concealer before foundation!
First of all, I believe there are no make up rules for anyone! You should do whatever works for you. About this little rule, though, I think it's a lot more beneficial to apply concealer after your foundation, since you are already getting some coverage from the foundation. If you do it in that order, you'll need a lot less concealer and will hopefully dodge the cakey look!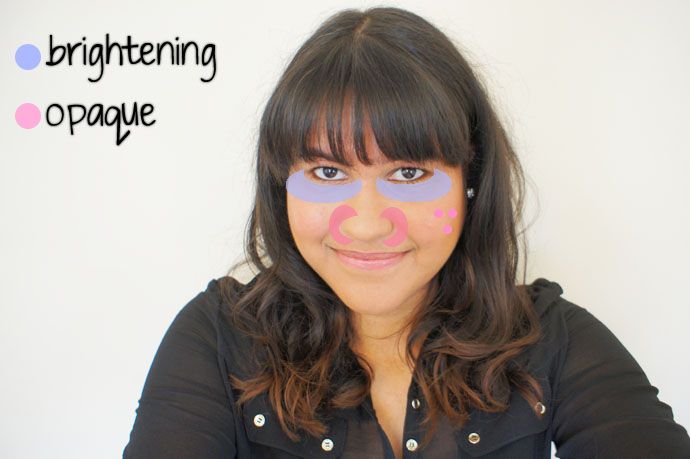 Ideally, you want to apply a brightening concealer to your under eye area. Something like the YSL Touche Eclat is brilliant to give you a highlighted, brighter look. If your under eye circles are very light, you can get away with using the Touche Eclat on it's own. However, if you need a little bit more coverage, I suggest applying your illuminating concealer and then, using a brush, blending it in with a more poweful one, like the MAC Studio Finish concealer. This is my current concealer routine!
I also use my Studio Finish to conceal any redness around my nose and to cover up my lovely acne scaring! You want to avoid anything with brightening properties on the spots you're trying to conceal. If you suffer from really bad acne, I definitely recommend you buff your concealer in with a soft brush, as not to irritate the break outs even further. It will also help to blend out the product better, so you won't be left will a round spot of concealer where the blemish is, drawing even more attention to it! Here are some other options for your concealer: