Back in May, I got a gel manicure done. I loved how shiny it was and how well it lasted. However, when I went to get it removed, the woman did a terrible job. She inverted the steps and I was left with horrible looking nails, full of grooves from the nail file. It was like my whole nail was full of stripes! After that, I resorted to doing my own nails at home. My nail polish collection expanded and I actually started doing a really good job on my own. For a period of about 3 months,
my nails had polish on the constantly
, they were always painted. Obviously, that only made things even worse for my poor, abused nails! It caused them to go yellow, get really brittle and start to peel and I also had some discolouration going on. That's why
I decided to take a break from nail polish!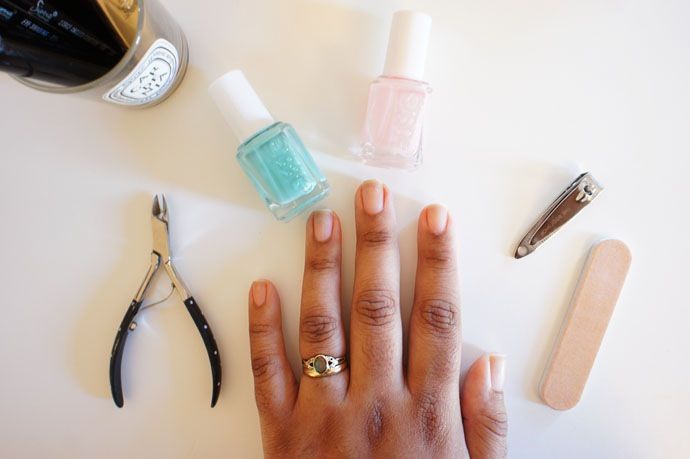 They've grown out quite a bit since getting the gel polish removed, but you can see the top third of my nails still look awful. I've been massaging them with oils and trimming and filing regularly. I'm still deciding wether or not to buy a strengthening treatment, since I do want to wait till I get rid of all the "bad bit" before putting anything on them. I can already feel my nails getting stronger and I think this break was really necessary for that. You can always do this too, not for as long as me, of course. I believe a week without nail polish, every now and then, can be beneficial to your nails!
Have you ever tried anything like this? Do you have your nails painted at all times?