Here's something that took over the beauty blogging world a few months ago, I'm gonna say it was much due to
Anna's
love for it. That's where I first heard about it and her raving reviews on it made me really curious so of course I had to have it! The Perfect Look Skin Miracle is a tinted moisturizer by This Works. Mind you, the word "miracle" here can be a bit of an exaggeration!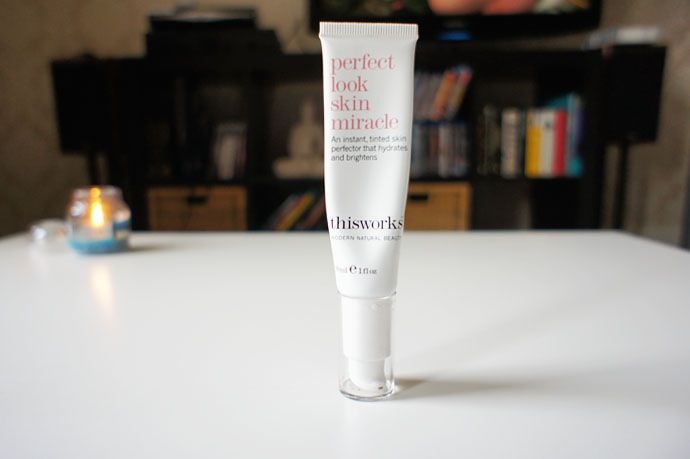 I do quite like the packaging of this, one pump is the perfect amount to cover the whole face. It comes out a dark bronze colour, which might put off fairer skinned girls, but it blends into a nice addition of colour to any skin tone. I love it that it contains Hyaluronic Acid, which we all know is THE ingredient to look out for if your skin is in need of that kick of hydration. I tend to apply it with my Real Techniques Buffing brush, but it also looks great when massaged into the skin with fingers. It can get a little tacky upon application, but after it sinks in, it leaves your skin feeling nicely hydrated and soft.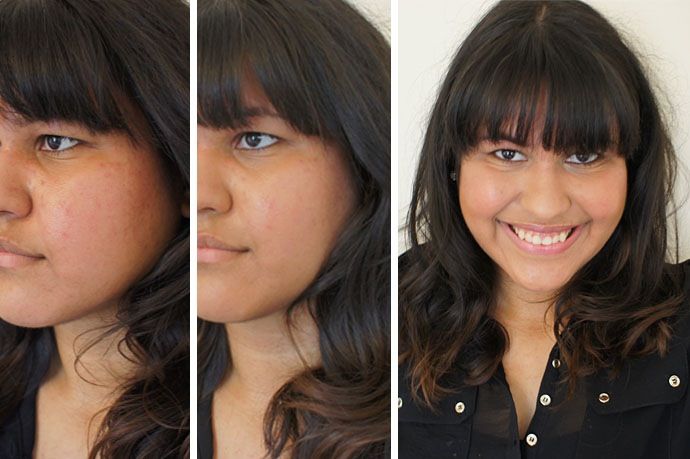 I didn't fiddle with the contrast or any colouring in these pictures.
First picture with nothing on, second picture with a light layer of it on and the finished look.
As for coverage, it hasn't got loads. It does a nice job at evening out the skin tone, but any spots or scarring you've got going on will remain uncovered, as you can see in the pictures. Now, if you're having a good skin day, you can definitely get away with using it all on it's own, since it leaves a really nice, glowy finish. I like to finish it off with some powder for an added extra bit of coverage. I finished it off with a little concealer, blusher, mascara and lipbalm for an effortless, "what? I've got no make up on, just woke up like this" look! All in all, I really do like this product. It's not gonna change your life but it is a summer staple for me, when I don't want a heavy coverage foundation melting off of my face in the heat!
At £28 for 30ml it's not exactly a bargain. You can pick this up from most Boots, at
FeelUnique.com
or
through their own website.