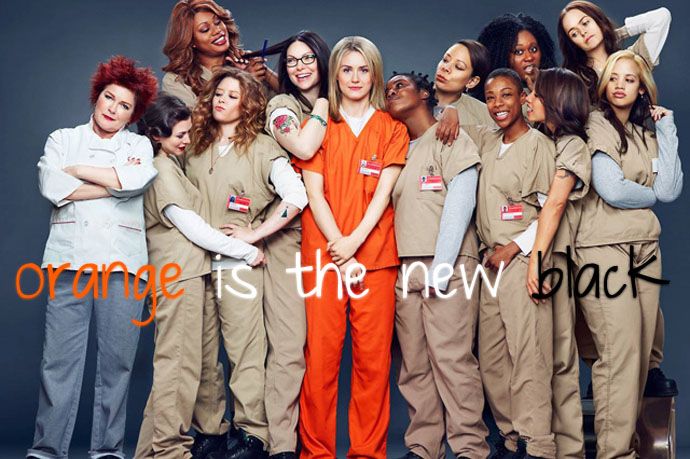 Orange Is the New Black is an original series by Netflix. It's been generating a lot of buzz around the internet and after a friend recommended it on Facebook, I decided to check it out!
It's all about this woman names Piper, who is going to jail for a crime she committed 10 years ago, when she was travelling the world with her lesbian lover. Needless to say, her life has changed immensely since then and now she's just like any regular woman, engaged to be married (to a MAN!), starting her own business. How she deals with the other inmates and the relationships she builds and how she builds them is so interesting to watch! Especially when we find out that her former lover is also in the same prison. But what really make this show so great and addictive are all the amazing characters! The great thing about them is that there really isn't one that is inherently good or one that is inherently bad. There's no good guy or bad guy (for most of the show) and I love that! You really get to see the nuances of every human being in there, and that's what makes it different!
It's a comedy-drama, so be prepared for all the laughs. All the characters have prison nicknames and I think Crazy Eyes might be my favourite character for some good laughs! But at the last episode, she really hits the nail in the head when analyzing Piper. I don't want to give out any spoilers, so I won't get into much detail here! It really gets your thinking about yourself and how you behave towards others, though!
Production on season 2 has already started, but it's only premiering next year and I'm DYING HERE! If you're going to watch it, try not to binge on it over 3 days like I did, save it! haha Meanwhile, check out this BuzzFeed list on
23 Suprising Facts About Orange Is the New Black
! Hope you like it! x