From left to right:
L'Oreal Caresse in "200 Princess", Revlon Super Lustrous Matte in "003 Mauve it Over", Maybellinne Color Sensational in "902 Fuchsia Flash" and No7 Perfect Lips Pencil in "10 Blush".
This summer I have definitely been more adventurous with my lip choices! Lately, I have been straying away from usual nudey-pinks and venturing into a whole new world of daring colours! haha What a way to say "I'm wearing colourful lipsticks, huh? I'm having so much more fun with my make up lately and these are the lipstick's I've been reaching for the most at the moment: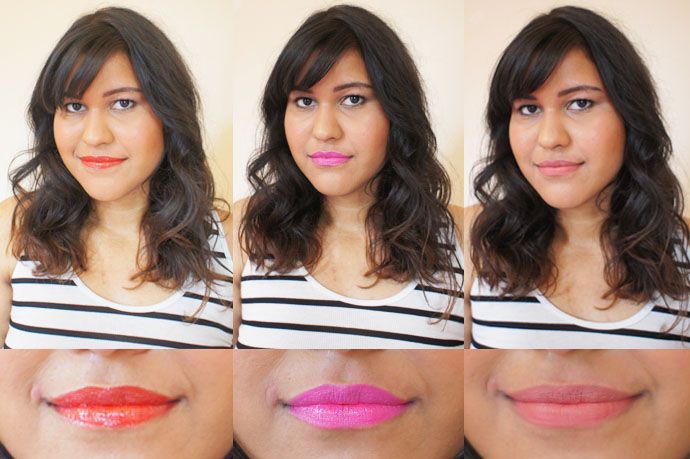 These are all from drugstore! I didn't want to invest in something expensive in case I didn't like the brighter colours on myself! I really wanted to try something orange, so I went for this
L'Oreal
hybrid of a lipgloss and lip tint. I love how the finish makes my lips look super juicy! You can wear it like me, with several layers, or go for a softer look with one layer! The second one wasn't a big hit with "le husband", but what does he know?? haha I always thought darker skin girls couldn't wear bright pinks/reds but I'm so glad i threw that "make up rule" out the window! I also love the formula of these new
Maybellinne
lippies, they lasted me well through a Sunday roast! And last, it's actually a combo! I love this
Revlon
lipstick, but it is a bit pale fo
r
me, so I liven it up with this
No7
pink lip liner underneath and it gives me this "my lips but better" effect!
What lip products have you been reaching for lately?