When I was in London a few weeks ago, I had one thing I knew I needed to buy: the Bioderma Sensibio H2O, the most hyped up micellar water in the blogosphere! After seeing Lily Pebble's list of which pharmacies in London stocked it, I made a mental note to check out the Garden Pharmacy! It's located in Covent Garden and it's almost right off the tube station, you can't miss it! They stock a lot from the Bioderma range and other lovely brands like Nuxe, Korres and L'Occitanne. I totally recommend a visit, but try not to go on the weekend if at all possible, since #1 the Covent Garden tube station gets ridiculously busy and #2 the Pharmacy isn't that big inside so it can get a bit cramped!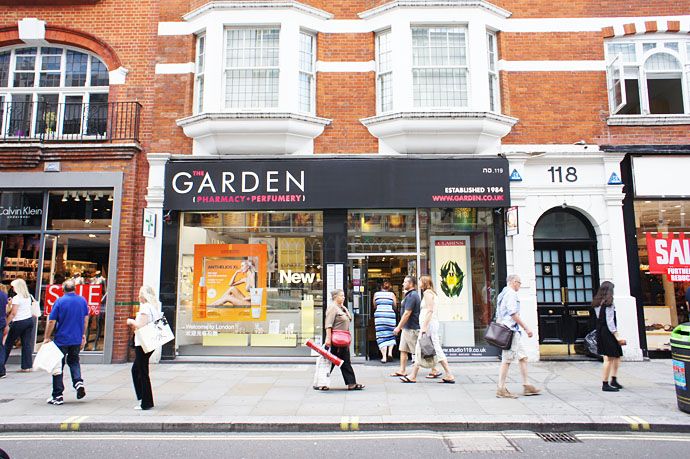 Now onto the star of the show...
The Bioderma isn't the first micellar water I've tried. I've gone through a couple of bottles of the La Roche Posay one, but didn't tend to use it that often! When cleansing at night, I used to go straight on to my first cleanse, usually with the Clinique Cleansing Balm, and then do a second cleanse with something a bit creamier. Now, I'm loving the Bioderma for removing the bulk of my make up! The hype is definitely deserved with this one. I've been using it every night to remove my make up and in the morning as a quick cleanse before going for a run (not that often, then!). I wouldn't recommend, however, having this as your only cleanser. I believe it can dry out your skin a little bit if it's all you use!
It gets rid of my waterproof mascara, something the La Roche Posay just couldn't do! Don't be put off by this though, the LRP is still a good product, it definitely works at removing the bulk of the make up, so if you can't get hold of the Bioderma, the La Roche Posay micellar water can be a good substitute! I've been enjoying this product a lot, but it is definitely not the end all, be all of make up removers!