Hello, I'm back! I'm sorry about the lack of posts these last few months. I don't even have an excuse! I just got the blogging bug again and have been dying to come back, so here I am!
After the super buzz the Emma Hardie Moringa Cleansing Balm generated on the blogging world, I've been really intrigued by cleansing balms. However, I never did have the courage to splash out on it, so I began to inactively search for cheaper options. The most interesting looking one I ended up running into was the
Clinique Take the Day Off Cleansing Balm.
If I'm honest though, I don't usually get overly excited about anything Clinique, so I kept looking. And then Ruth Crilly posted
this very positive review
on it on her blog, so needless to say... I went ahead and bought it! haha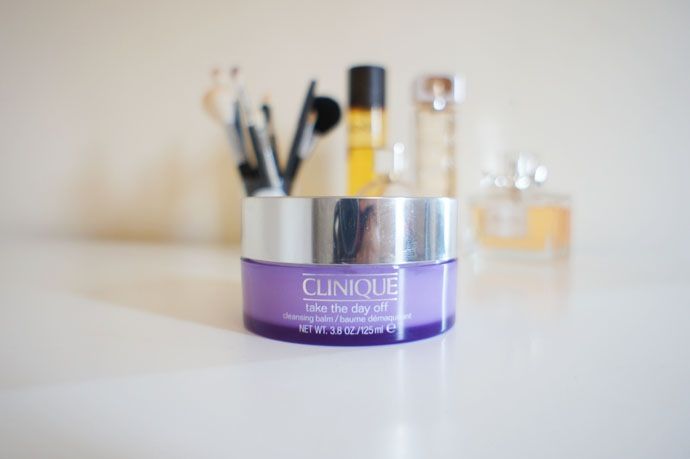 It comes in a huge purple tub, no box, no nothing. It's not the most attractive packaging, but I guess it serves it's purpose. This is one of those products that are very straight forward and to the point, no fiddling with this one! It is a very hard substance, so it's very hard to scoop out more than you need. I'm guessing this tub is gonna last me ages! You have to rub it between your fingers to melt it down a bit and then apply to the face. It actually feels really nice when you're massaging it in. It is also fragrance free, as all Clinique products are. It works amazingly well removing make up, it even gets rid of my most stubborn water proof mascara in one go, which I love! I've been using it morning and night and my skin feels softer and more plump after I use it. I am SOLD!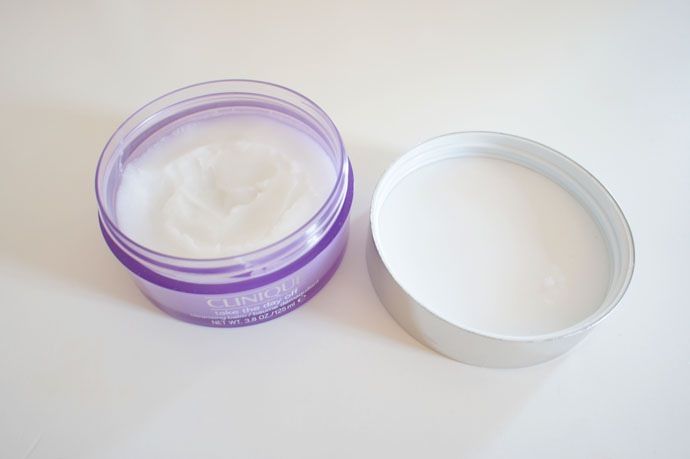 To the oily skin ladies out there: this has never made me oily and doesn't leave any residue on to the skin. I'd definitely recommend this to anyone (as had
Caroline Hirons
, so don't take my word for it, take hers!).
The Clinique Take the Day Off Cleansing Balm is
£21
for
100ml
and it's available at most Boots stores.