Another Phyto product, another review! I feel like there's a bit of a Phyto overload going on on the blog right now, but this one is a product worth sharing! The Phyto Huile D'Ales is a pre-shampoo oil treatment and it comes in five little ampoules. It contains castor plant oil, essential oils of sage, rosemary, and juniper berries.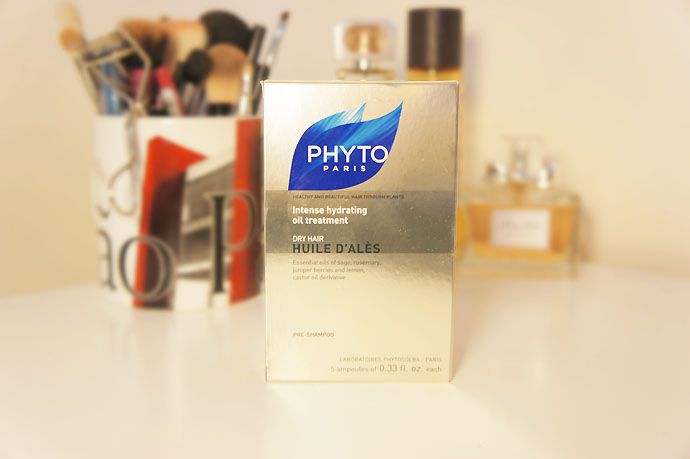 To be honest, I did think it was a bit too gimmicky at first glance.
I thought I would find the process of getting the oil into the spray bottle a bit of a pain but it is actually really fun, like a science experiment! haha The spray bottle is brilliant, since it makes it so much easier to distribute the product evenly on the hair. Now, this oil is VERY sticky, which is great because it doesn't drip off of the hair when it's on, but the application can be a bit of a nuisance. I suggest wearing clothes you don't particularly care for and doing it in the bathroom!
I like to put my hair up in a bun and leave it on for 30-45 minutes. I always concentrate the application on the ends of my hair and the results are mind blowing. I could have avoided so many hair cuts if I had discovered this product before! The ends of my hair are left really hydrated and my hair looks shinier than ever. This is definitely a HG product for me!
The only downside to this product is the fact that if you have extremely long hair, one ampoule might not be enough. The
Phyto Huile D'Ales comes with five 10ml ampoules and it's available from FeelUnique.com for £14.50.