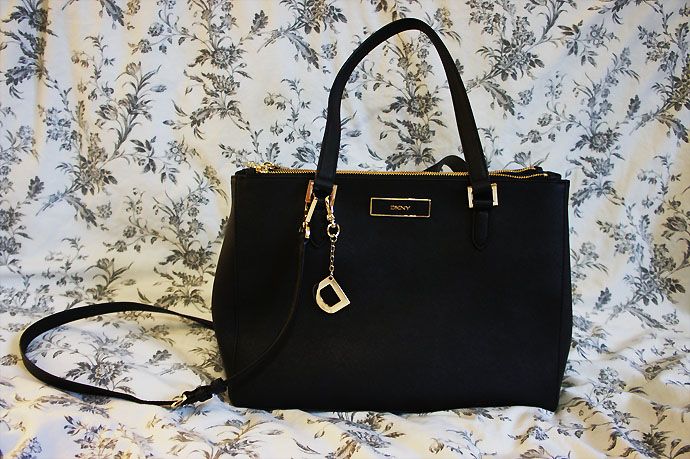 So here it is girls, the content of the Selfridges bag! Apologies for the delay. I got it for my birthday in October. Hubbie and I went to the Selfridges in the Bullring and the bag I was really eyeing was the Michael Kors Travel Tote in Medium. I was really disappointed that they only had it in Small and Large and, like a child, just wanted to go home empty handed. haha I'm lucky I have a very patient and caring husband, as he convinced me to look around and check out the other bags. I found this DKNY one and loved it straight away! It's called the
Saffiano Work two-zip Shopper
.
I knew i was going to spend an unreasonable amount of money on this bag so I really wanted to make sure the model was simple and classic (no season trend designer bags for me -yet! haha). I love how it kind of looks like a female suitcase, I think that's very elegant! There are two straps to carry it on your arm and a longer one to wear it as a cross body. I wouldn't recommend the latter though, as I found it can really mess up the shape of the bag. This is the same material as the MK bag. I had no idea what it was, but in my head I was sure it wasn't leather. I was wrong! It's actually Saffiano leather, it's just a different treatment that the leather receives.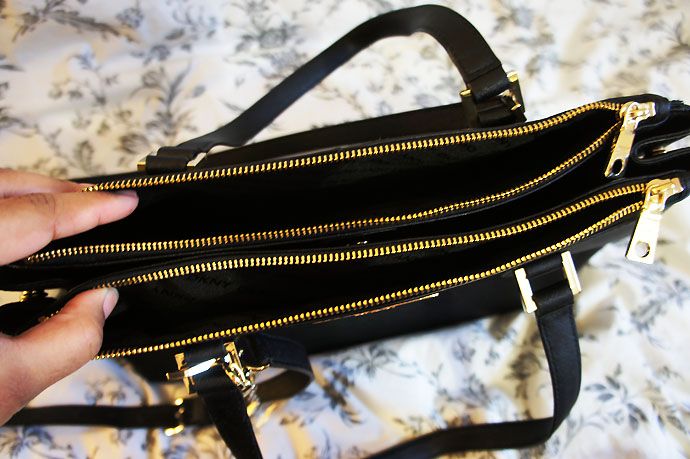 There are three compartments in this bag and I think it's the perfect amount of space. The middle one has a magnet to close it, it's very roomie and has 2 zipper compartments and a place for you phone. No more hunting for it in the depths of the bag! The other two compartment close with a zipper and are just as spacious and fit my iPad perfectly! Unfortunately, this bag hasn't held its shape very well. You can see the bit that stick out to the side. They used to be perfectly straight. I think that is my own fault, though, in the way I stored it. I now make sure it's always hanging instead of just sitting somewhere!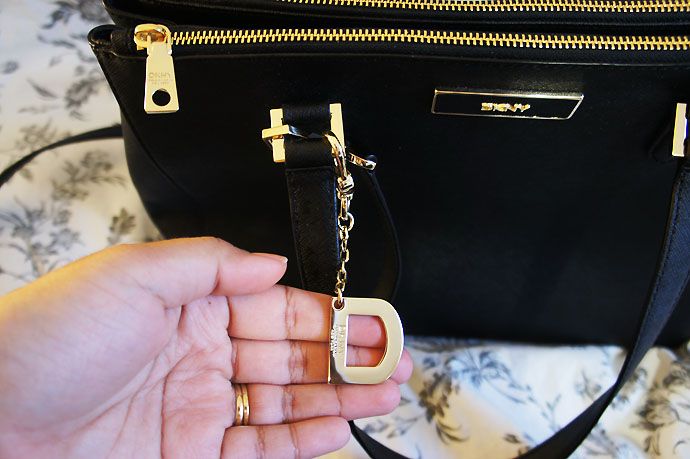 All in all, I am very happy with this bag! It's so classic and elegant, I'm getting so much use out of it! I really love this bag!