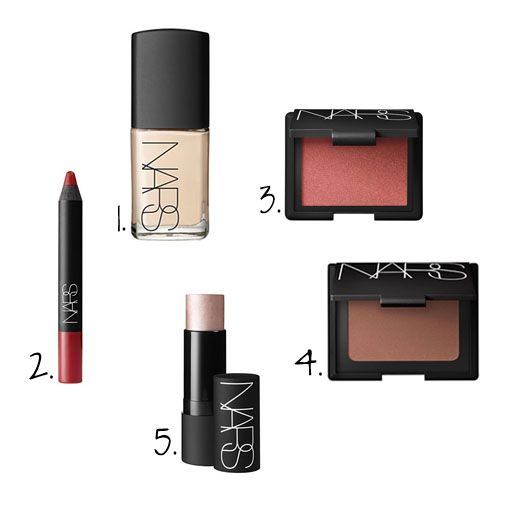 1. Sheer Glow foundation: I've been eyeing this foundation for such a long time now and I absolutely love the nice dewy finish it gives!
2. Velvet Matte Lip Pencil: I've finally lost my fear of red lipstick and this looks like the perfect deep red for my skin tone.
3. Blush in "Outlaw": Unfortunately I find that "Orgasm" is a bit too shimmery for me. I tried this new shade at their counter in Selfridge's and now really regret not getting it!
4. Bronzer in "Casino": I think bronzer is the perfect finishing touch to most looks and this is their darkest one, which I think would show up perfectly on my darker skin.
5. The Multiple in "Copacabana": This product is designed to be used on the lips, cheeks, eyes and body. This shade looks like the most amazing highlighter.

NARS is one of the coolest brands out there, in my opinion! Their sleek, rubbery packaging with the white lettering just looks so elegant and stylish. Also, it's almost as if everything they put out instantly becomes a cult product! To me, this brand is the epitome of the French cool.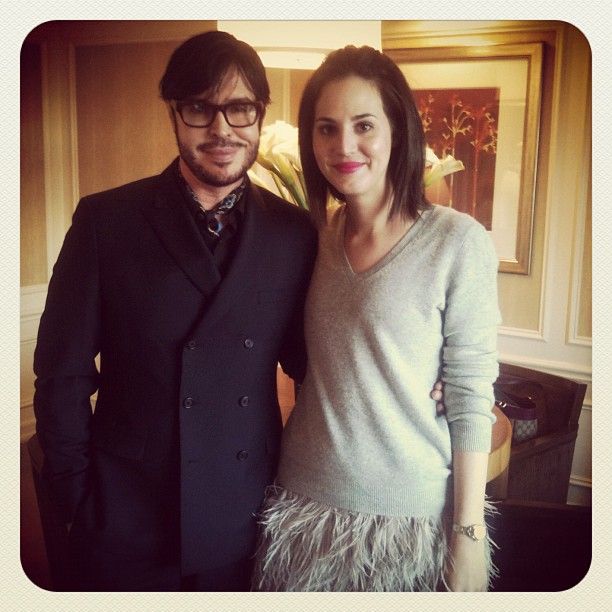 Just check out the brand founder, Francois Nars. How cool does he look?? haha That's VOGUE Brazil's beauty editor with him, Victoria Ceridono. She also runs my favourite brazilian blog,
Dia de Beaute
. Her videos are also so helpful and I love her Sao Paulo accent! Check it out if you happen to speak Portuguese!