As most of you might know, I've been really suffering with the dryness from the cold weather and all the time spent in doors with the heating on. I had purchased the Johnson's baby oil a few months back and was really enjoying how much more hydrated my skin felt compared to just using lotions or body butters. However, that baby oil is basically pure mineral oil, which, I found out recently while reading
Caroline's blog
, is not good for your skin at all! So after reading all your comments on my post asking for tips, I decided to go ahead and invest in a really good body oil!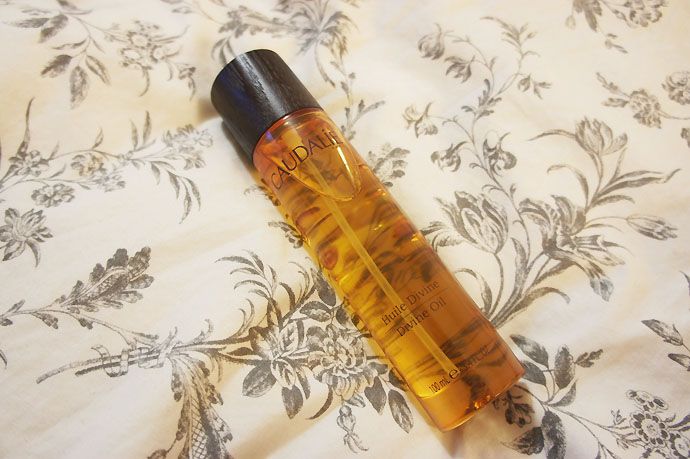 I went for the Caudalie Divine Oil. Everybody's heard all the raves on their Beauty Elixir (which I've personally never tried), so I was confident their body oil would be of good quality and deliver good results! After reading some favorable reviews on it (and checking the ingredients list!) I ordered it from FeelUnique.com.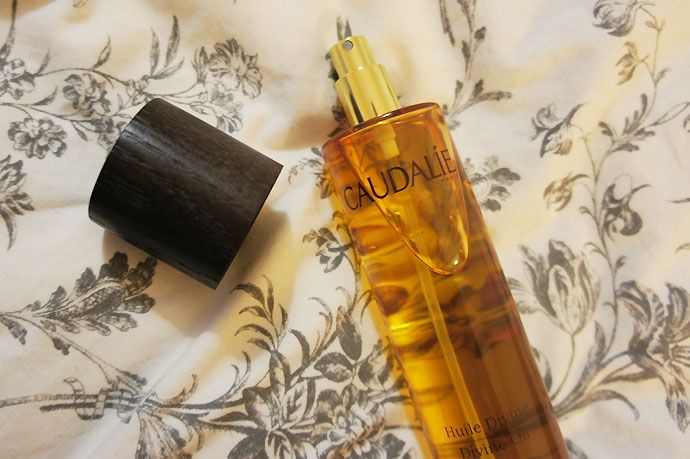 Like all Caudalie products, the Divine Oil contains grapeseed extract. In fact, grape-seed oil tops the ingredients list on this, which I'm very pleased about! There is also no trace of mineral oil in it. Other oils contained in it are hibiscus, sesame and argan, which are combined with antioxidants. Sounds amazing, right? Well, it is! I have to say, this is one of the best products I have used so far. Not only it moisturizes my skin better than anything I've ever used, it smells incredible, too. To the point where I don't even feel the need to wear a perfume on to. It's a bit woody and warm, it's just lovely for this time of year! It can be used on the body, face and hair. I haven't tried it on my hair yet, but it's brilliant on the body and on the face, it doesn't make me oily at all, just beautifully moisturized and plumped!
The
Caudalie Divine Oil
is £25 for 100ml and, in my opinion, it's worth every penny.