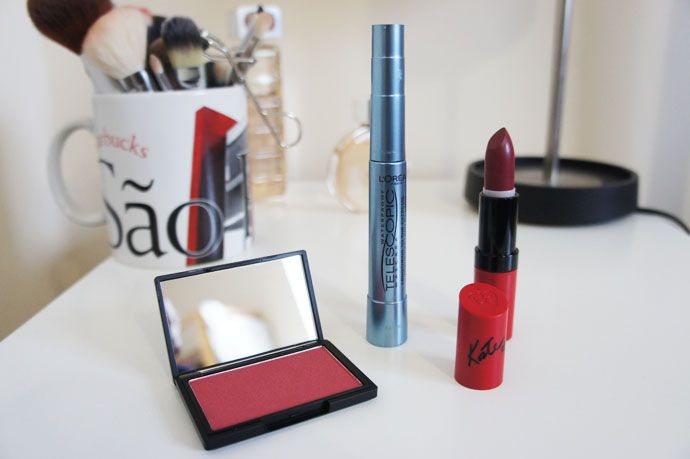 I went to Superdrug a few weeks ago looking for the Kate Moss lipstick in 107 and, of course, didn't come out just with the one thing! Here's my mini haul:
First let's talk about the lipstick! It's from Kate Moss' new collection for Rimmel, which we have all heard about a thousand times over. But this lipstick is the one that rescued me from the world of neutrals! It's my first ever red lipstick and I'm sure it won't be the last. In this I found the perfect shade for my skin tone and actually, from all the swatches I've seen online, it is flattering on everybody! I went to Boots first looking for this and they had a couple but they were all used or had been messed with! I don't know if I'm more annoyed at the costumers who do that or at the staff that just lets it sit on the shelves! I then went to Superdrug to try to find it and had the same problem, but then I found my little treasure fallen at the back, the shade i wanted and it was intact! Victory is mine!
Next is L'Oreal Telescopic waterproof mascara. I'm quite liking it at the moment, it's not gimmicky, it is straight forward, lengthens the lashes, hold a curl, doesn't budge... It does what it's supposed to do, but it's nothing out of this world, I'm not really blown away by it. I also think, at £10.99, it is extremely overpriced for what it is. Lastly is a trusty Sleek make up blusher in "Pomegranate". I think Sleek is the best high street make up in my opinion, you can not beat the quality and pigmentation of their products for the price.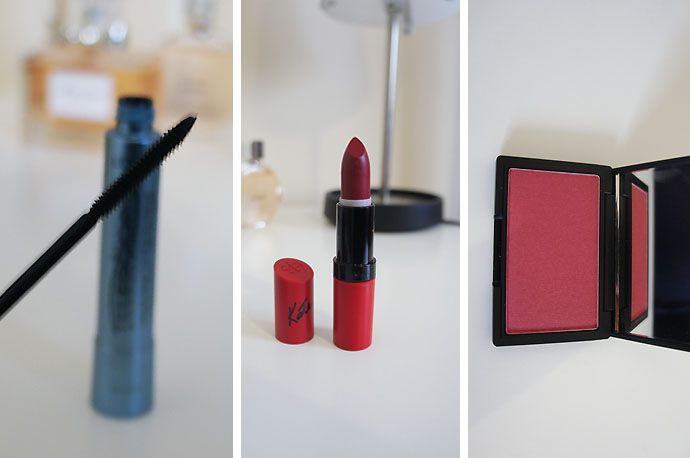 I think I will probably repurchase the Telescopic mascara! I'm completely in love with that lipstick, I'm struggling not to wear it every time I leave the house (or jut to lounge around)! The Sleek blusher is very pigmented and it's the perfect for the winter months, it gives you that gorgeous flush as if you had been out in the cold. I'm really happy with my purchases!