One of my favourite skin care brands is Kiehl's. the fact that they've been around for more than 100 years, to me, is already a statement to the quality of their products! I credit their Rare Earth Pore Refining Tonic for turning my oily skin to combination. I use it religiously, every single night, for a year and it is a mircle worker! This review, however, is for the Rare Earth Pore Cleansing Mask, from the same range.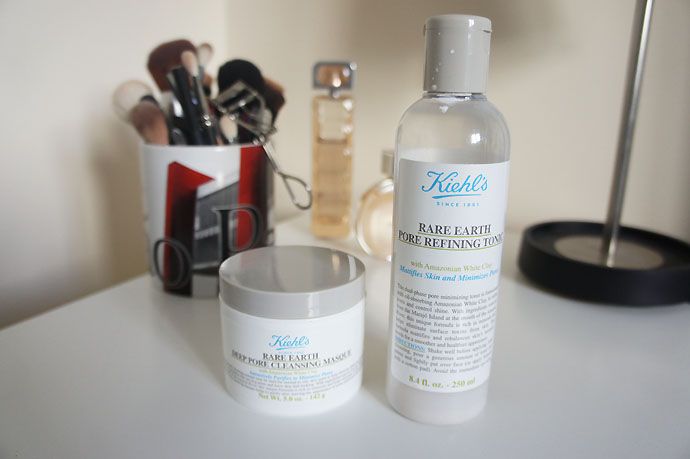 It is an Amazonian clay mask, really light in colour. It's quite thick, so I use a foundation brush to apply it with (a Sigma one that came in a travel kit, terrible for foundation, but great for face masks!). I think using your hands to apply this with would be a nightmare, as you you would end up with more product on your hands than on your face. The instructions say to apply a thin layer onto damp skin and leave it on for 10 minutes. But, being the rebel that I am, I give it my own twist!

I first cleanse my skin really well and put a hot muslin cloth on my face for a few seconds to really get my pores open. I then spray some thermal water on my face (the Avene one is my favourite!) and then use the brush to apply a layer of the mask all over my face, bringing a little down my neck, and then I apply some more to the areas that tend to get a little more oily during the day (for me, the sides of my nose and chin). I leave it on for 20-30 minutes, remove it with lukewarm water and a muslin cloth to get that bit of exfoliation and follow with moisturiser.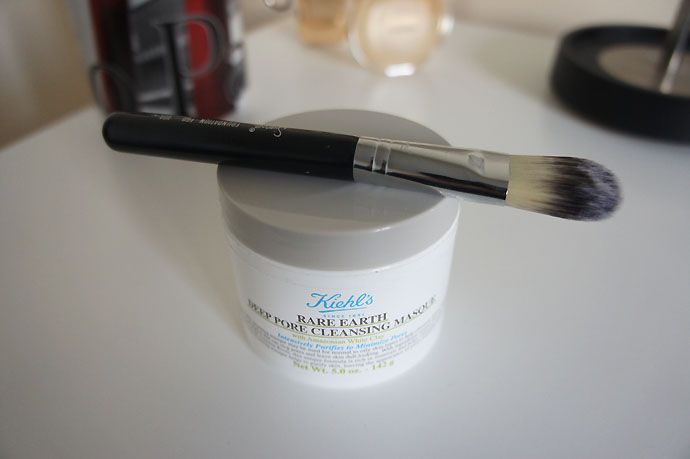 I think with most face masks, no matter what promises they make, it's really hard to see any difference on your face straight away. This mask leaves my skin feeling soft and, unexpectedly, moisturised. It mattifies the skin, without making it dry and flaky. With continuous use, I feel my skin more balanced after using it, which is more than I was expecting!
I know some people think it's a bit pricey for what it is. However, there is so much product in the tub it comes in, it will last for a long time, so I don't think it's such a big price to pay. It also works as a spot treatment. I like to dab a bit of it on any spots I have and it helps to avoid the development of those "undergrounds" spots you feel coming at times and it gets rid of existing ones in two or three days.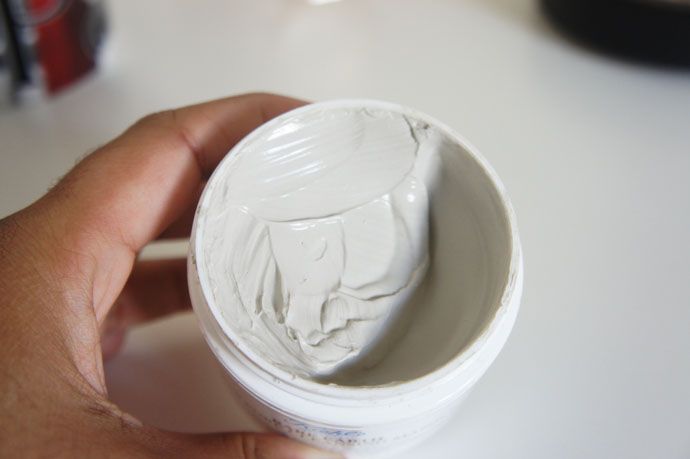 All in all, this is a brilliant product for oily to normal/combination skinned people. It balances the oils without overly drying the skin, which some clay masks do. It is a definite repurchase!
Rare Earth Pore Cleansing Mask
is £21.50 for 125ml on the official Kiehl's website.